Originario de Egipto, Yves Hayat desarrolló por primera vez sus sensibilidades estéticas viviendo en un país enriquecido con historia y diversidad cultural . El arte siempre fué su primer amor . En 1956 , después de la revolución egipcia , Hayat se muda a Francia, donde durante cinco años , estudió arte en la Escuela Nacional de Artes Decorativas de Niza.
Yves Hayat no se considera un pintor , fotógrafo , o diseñador; y más bien se es ampliamente conocido como "plasticien ", un término francés difícil de traducir que se refiere a un artista que pone el significado de su trabajo en un primer plano y utiliza todos los diversos medios y técnicas para expresarlo.
"Les icones sont fatiguées" nos muestra una selección de personalidades de la cultura contemporánea, que no duermen, sino que toman un respiro de su agitada agenda como figura pública para reflexionar, hacer un ejercicio de introspección, o quizás solo poner en pausa su perfecto caos.
---
Originally from Egypt, Yves Hayat first developed his aesthetic sensibilities living in a country enriched with history and cultural diversity. Art was his first love. In 1956, after the Egyptian Revolution, Hayat left for France. For five years, he studied Art at the Ecole Nationale des Arts Décoratifs of Nice.
Although Yves Hayat does not consider himself a painter, photographer, or designer, he is widely known as a "plasticien," an untranslatable French term that refers to an artist who puts the meaning of his work to the fore and uses all the various media and techniques to express it.
" Les icones sont fatiguées " show a selection of personalities of our contemporary culture , who might not be sleeping , but maybe are taking a break from their hectic schedule as a public figure, to reflect, to perform an exercise of introspection, or maybe just to pause their perfect chaos.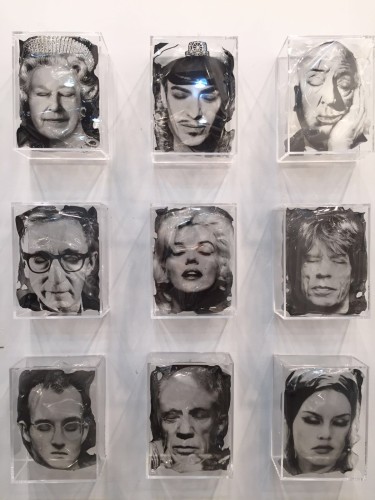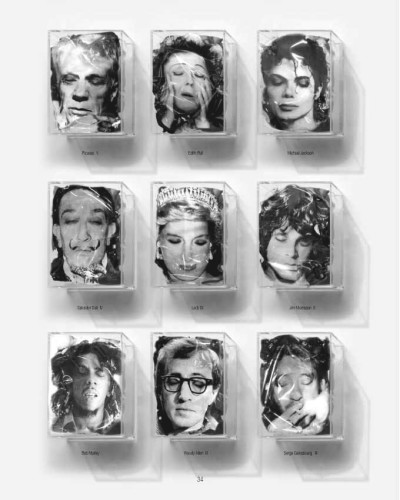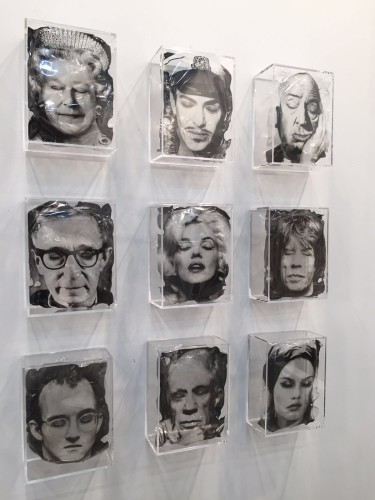 www.markhachem.com
Photos / Jerson Hondall