EFFACLAR DUO x LA ROCHE-POSAY
No recomendaríamos algo que no hubiéramos usado, por eso recomendamos ampliamente el nuevo EFFACLAR DUO de La Roche-Posay. Este producto será tu salvación para ayudar con esas marcas en la piel causadas por la exposición al sol, además de reducir los rastros del acné.
Este es nuestro nuevo básico en la rutina de limpieza y cuidado de nuestro rostro.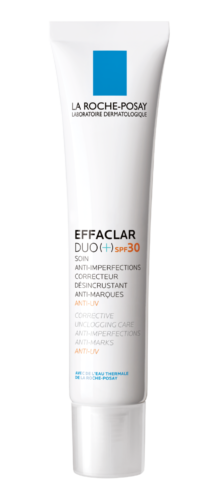 We would not recommend anything we would not have used, which is why we highly recommend the new EFFACLAR DUO from La Roche-Posay. This product will be your salvation to help with those marks on the skin caused by exposure to the sun, in addition to reducing the traces of acne.
This is our new basic in the routine of cleaning and taking care of our face.