Chance the Rapper sigue dándonos de que hablar, ahora con uno de los logros más grandes de su carrera.En la reciente entrega de los Grammy el rapero dejo muy claro que es uno de los artistas más brillante que hay en la música el día de hoy y de igual manera dejo muy en alto el nombre del Rap.
El disco "Coloring Book", el cual solo puede escucharse vía streaming, ha sido el primero en la historia en ese formato en ser nominado para un Grammy, razón por la cual este es un gran logro para Chance the Rapper.
Al ganar las categorías de "Mejor Artista Nuevo", "Mejor Disco de Rap" y "Mejor Actuación de Rap", Chance se ha convertido en el gran referente del rap y de la industria musical en el mundo.
Sin duda alguna nos emociona mucho pensar en las nuevas producciones de este artista, al igual que las colaboraciones que pueda llegar a realizar, ya que sabemos que tiene una gran relación con Kanye West, Kendrick Lamar y Childish Gambino.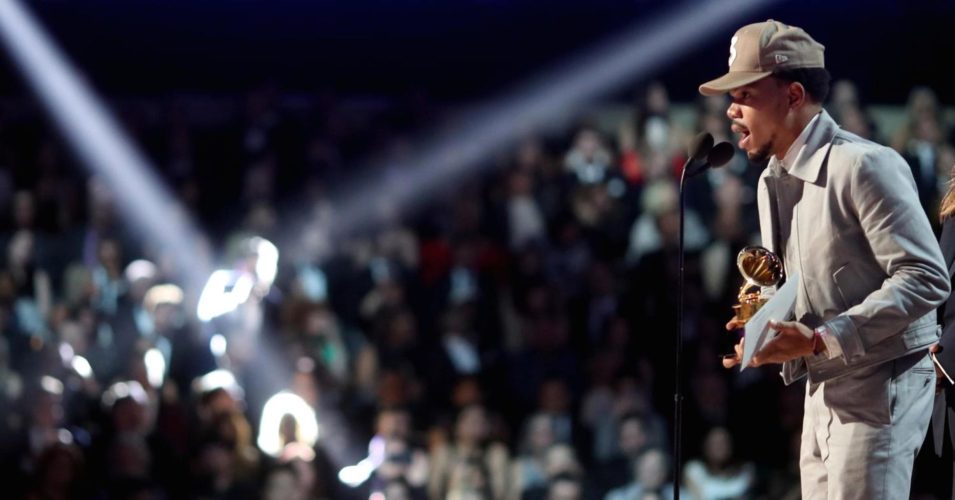 ---
Chance the Rapper is giving us one more reason to talk about him, now with one of the greatest achievements of his career.In the recent Grammy Awards ceremony, the rapper made it very clear that he is one of the most brilliant artists in the music industry today, and he also set the name of rap very high.
The "Coloring Book" album, which can only be heard via streaming, has been the first one in that format throughout the history to be nominated for a Grammy, reason why this is such a great achievement for Chance the Rapper.
By winning the categories of "Best New Artist", "Best Rap Record" and "Best Rap Performance", Chance has become a great referent of rap and the music industry in the world.
No doubt we are very excited to think about his new projects, as well as the collaborations that he can be involved with, as we know that he has a great relationship with Kanye West, Kendrick Lamar and Childish Gambino.