Uno de nuestros próximos libros de cabecera, será sin duda el FAT BRAD: THE COOKBOOK, de editorial Long Prawn. No es una novela clásica, ni ficción histórica, sino un libro de cocina que celebra momentos clásicos de una selección de películas estelarizadas por Brad Pitt, donde el actor esta comiendo mientras entrega lo mejor de sus habilidades histriónicas.
Desde la Rusty's carpark burger en Ocean's 11, el asado de Mr and Mrs Smith, hasta el bisque de mariscos de Fight Club, su autor Tristian Ceddia, nos lleva a conocer la receta secreta de cada platillo que Brad ha disfrutado en su amplia trayectoria en Hollywood, a través de la cocina de Ali Currey-Voumard y Mietta Coventry.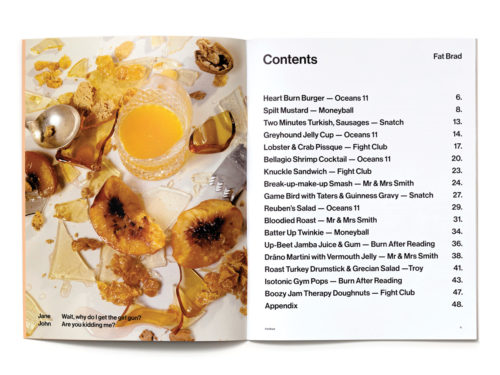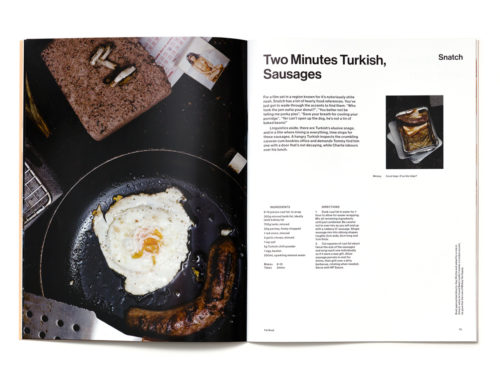 ---
One of our next favorite books, will undoubtedly be FAT BRAD: THE COOKBOOK, by Long Prawn editorial. It is not a classic novel or historical fiction, but a cookbook that celebrates classic moments from a selection of films starring Brad Pitt, where the actor is eating while delivering the best of his acting skills.
From Rusty's carpark burger in Ocean's 11, the roast in Mr and Mrs Smith, or the seafood bisque in Fight Club, its author Tristian Ceddia, leads us to know the secret recipe of each dish that Brad has enjoyed in his long career in Hollywood, through the kitchen of Ali Currey-Voumard and Mietta Coventry.