Today H&M announced a big secret: the next exclusive designer collaboration will be with ERDEM, the London based must-have designer loved by celebrities and fashion insiders alike.
The ERDEM x H&M collaboration will be the first time that Erdem Moralioglu will produce a menswear line. He will reflect and reinterpret the design themes from some of his most celebrated collections, playing with the prints, textiles and delicate craftsmanship that have made his name. Here is the first look of the collection featuring top model Neels Visser: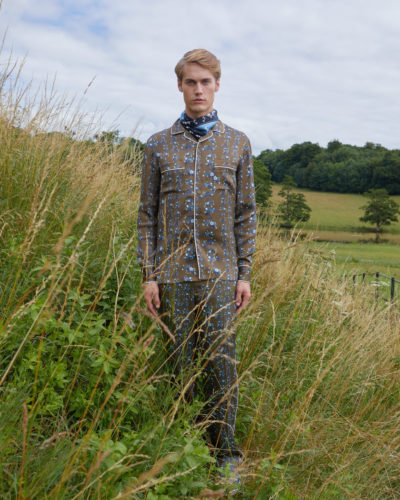 Also we learnt that the visionary film maker Baz Luhrmann will bring the collection to life through his unique storytelling. You can see a teaser film below. ERDEMxH&M will be available on November 2.