Nueva York es una ciudad donde puedes encontrar casi todo, solo es cuestión de saber donde buscarlo. Hablando de restaurantes, es muy sencillo encontrar opciones de comida japonesa. Lo difícil es encontrar un lugar que haga buen sushi. Azuki es una de las mejores opciones para encontrar buenos platillos, sencillos y altamente recomendables.
El sashimi de atún es nuestro Dapper Pick del día. La frescura del pescado y el corte casi perfecto compensan el tamaño, ya que es un platillo pequeño ideal para ordenar como entrada. Encuentra este excelente lugar también dentro de City Kitchen.
---
New York is a city where you can find almost everything. It's just a matter of knowing where to look. Speaking of restaurants, it is very easy to find Japanese food options. The difficult part is finding a place that makes good sushi. Azuki is one of the best options where you can find good dishes, simple and highly recommended.
The tuna sashimi is our Dapper Pick of the day. The freshness of the fish and the almost perfect cut compensate its size, as it is a small dish ideal to order as an appetizer. You can find Azuki also at City Kitchen.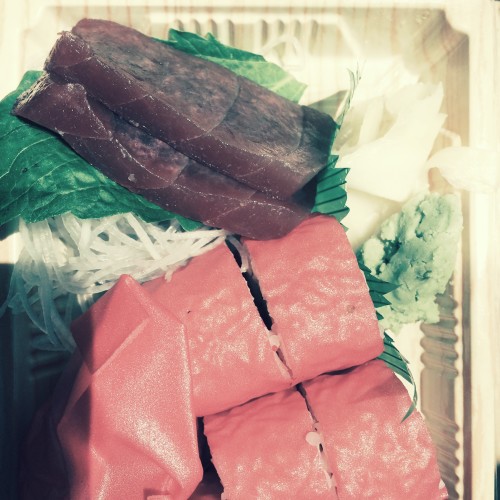 Fotografía tomada con un iPhone 6/ Picture shot on an iPhone 6