Karl Lagerfeld presentó sólo tres looks diseñados para hombre durante su último desfile Fall/Winter 16. Estos tres looks complementan la inspiración de la colección , que por cierto se presentó en un set discreto, a diferencia de años anteriores donde el set era casi tan importante y comentado como la propia colección .
La gabardina es sin duda un must , mientras que los otros dos podríamos prescindir de ellos.
---
Karl Lagerfeld presented only three looks designed for men during his last runway for the Fall/Winter 2016 collection. These three looks complement the inspiration of the collection, which by the way was presented in a low key set, as opposed to previous years were the set was almost as important and commented as the collection itself.
The trenchcoat is definitely  a must have, while the other two we could do without.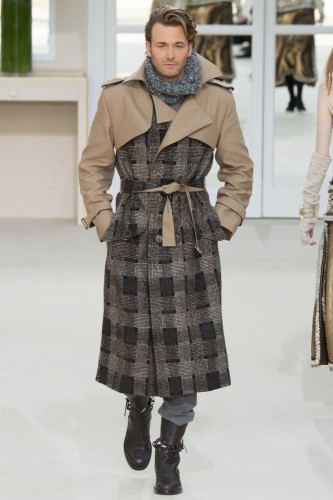 Favorite Look