Recientemente, Comme des Garçons dio a conocer su última fragancia unisex llamada Black Pepper la cual carece de perfiles de género y edad, lo que significa que puede ser utilizado por cualquiera. En esta temporada se ha trabajado en torno a cinco ingredientes principales: pimienta negra, haba tonka, cuero, madera de cedro y Akigalawood, que es un extracto de pachulí. Además el artista Faye Toogood se encargó de crear una exhibición para el lanzamiento en Londres. La obra de arte contará con cinco monolitos, cada uno representando los cinco ingredientes de la fragancia.
Ha sido descrita como "un choque eléctrico de moléculas, suspendido dentro de la oscuridad infinita", no es nada raro que CdG utilice colores negros y aromas profundos ya que esto es lo que la firma mejor sabe hacer.
Texto: Bélen Castillo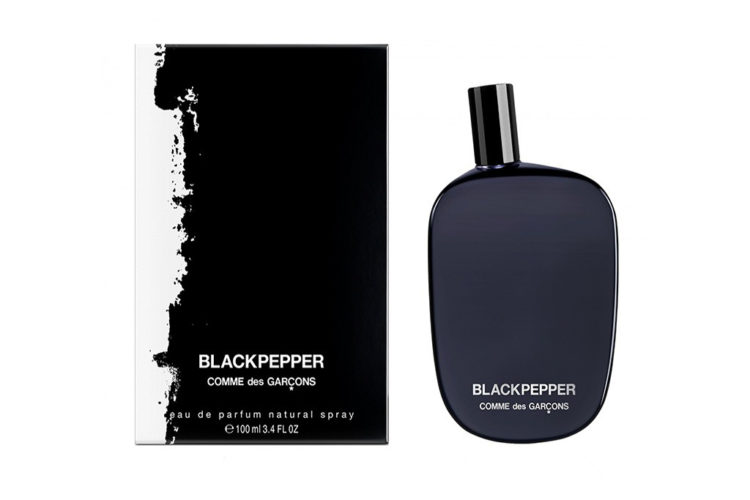 ---
Recently, COMME des GARÇONS introduced its latest unisex fragrance called Black Pepper which lacks gender and age profiles, meaning it can be used by anyone. This season it has worked around five main ingredients including black pepper, leather, tonka bean, Aigalawood (extracted from patchouli) and cedar wood. In addition the artist Faye Toogood was commissioned to create an exhibit introducing the fragrance at London. The artwork will feature five monoliths, each one representing the five ingredients for the fragrance.
It has been described "an electric collision of molecules suspended within infinite darkness" is not uncommon CdG use black colors and deep flavors, as this is what the firm does best.
Text: Bélen Castillo