Durante siete días en marzo de 2017, AllSaints se dio a la tarea de explorar la Ciudad de México para encontrar una gama diversa de espíritus afines, que expresaran los valores y la actitud típica de la marca inglesa.
Después de haber tomado un sinfín de fotografías y de haber filmado a estos personajes en sus propias casas, calles y vecindarios, se creo una enorme instalación que se convirtió en el fondo para la fiesta de lanzamiento de la marca en México.
Ahora, AllSaints presenta el film 'I Love Mexico City', que destaca a la gente y al espíritu de la ciudad, enfocándose en la forma en que los individuos locales usan su estilo, identidad y ambiente para poner un sello único en las colecciones de AllSaints. Este proyecto se une así a una serie de iniciativas creativas que ya han tenido lugar en Venice Beach, Nueva York, Londres, Paris, Taipéi, Woodstock y Tokio.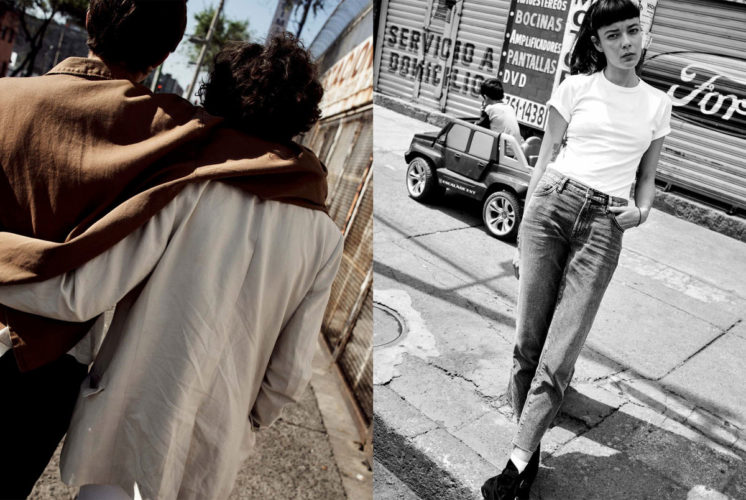 For seven days in March 2017, AllSaints set out to explore Mexico City to find a diverse range of like-minded spirits, expressing the values and attitude typical of the English brand.
After having taken a myriad of photographs and filmed these characters in their own homes, streets and neighborhoods, a huge installation was created that became the backdrop for the launch party of the brand in Mexico.
Now, AllSaints presents the film 'I Love Mexico City', which emphasizes the people and the spirit of the city, focusing on the way local people use their style, identity and environment to put a unique stamp on collections by AllSaints. This project thus joins a series of creative initiatives that have already taken place in Venice Beach, New York, London, Paris, Taipei, Woodstock and Tokyo.